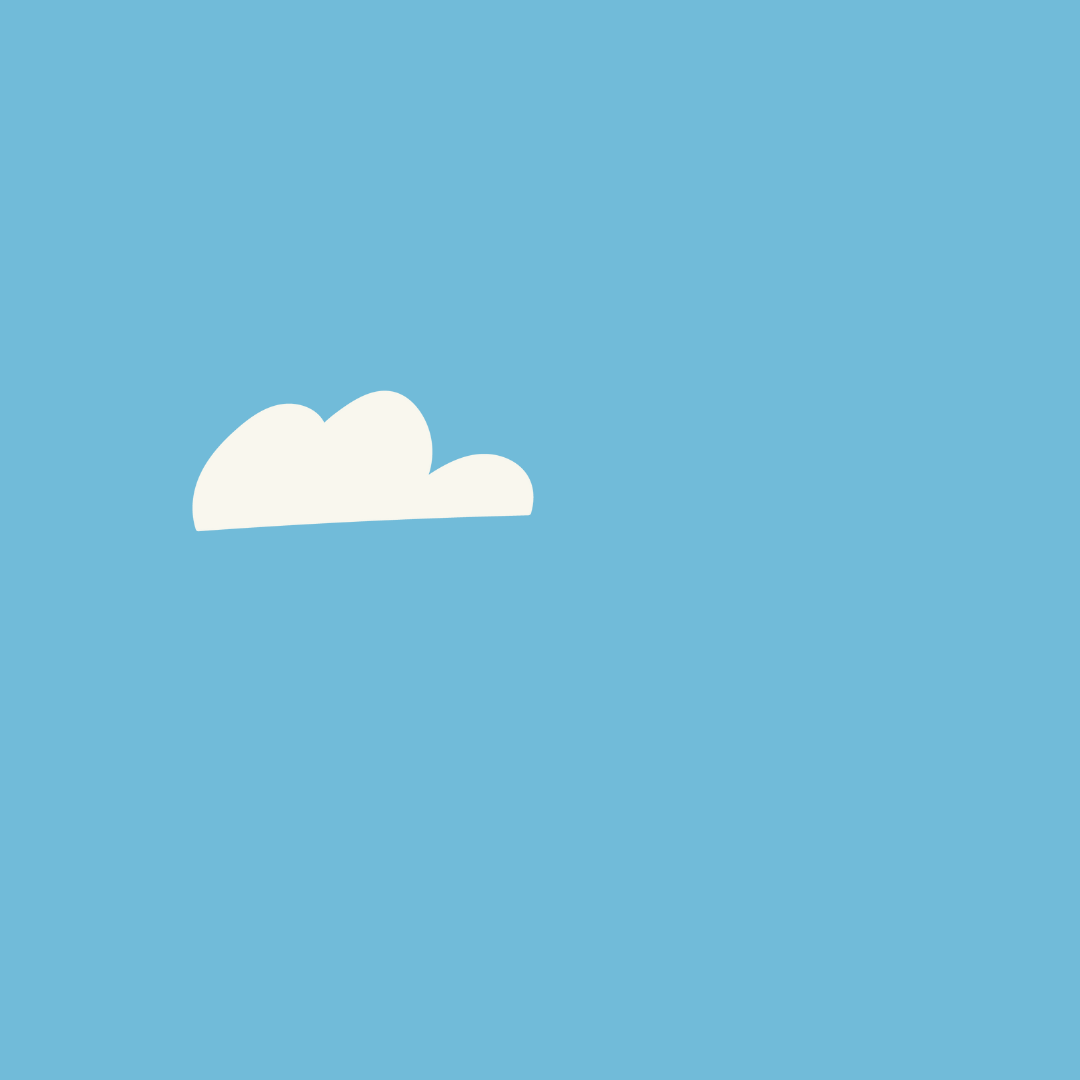 Australian sunscreen for children and the whole family
A certified vegan and 100% organic sunscreen that's TGA approved (look for an AUST L number on the bottle!)
Shop
Fam Bam Sunscreen - Sunnyo Australia
SPF50 | Vegan & Organic | Made in Australia
Regular price
$34.99 AUD
Sale price
$25.99 AUD
Unit price
per
Sale
Sold out
Share
View full details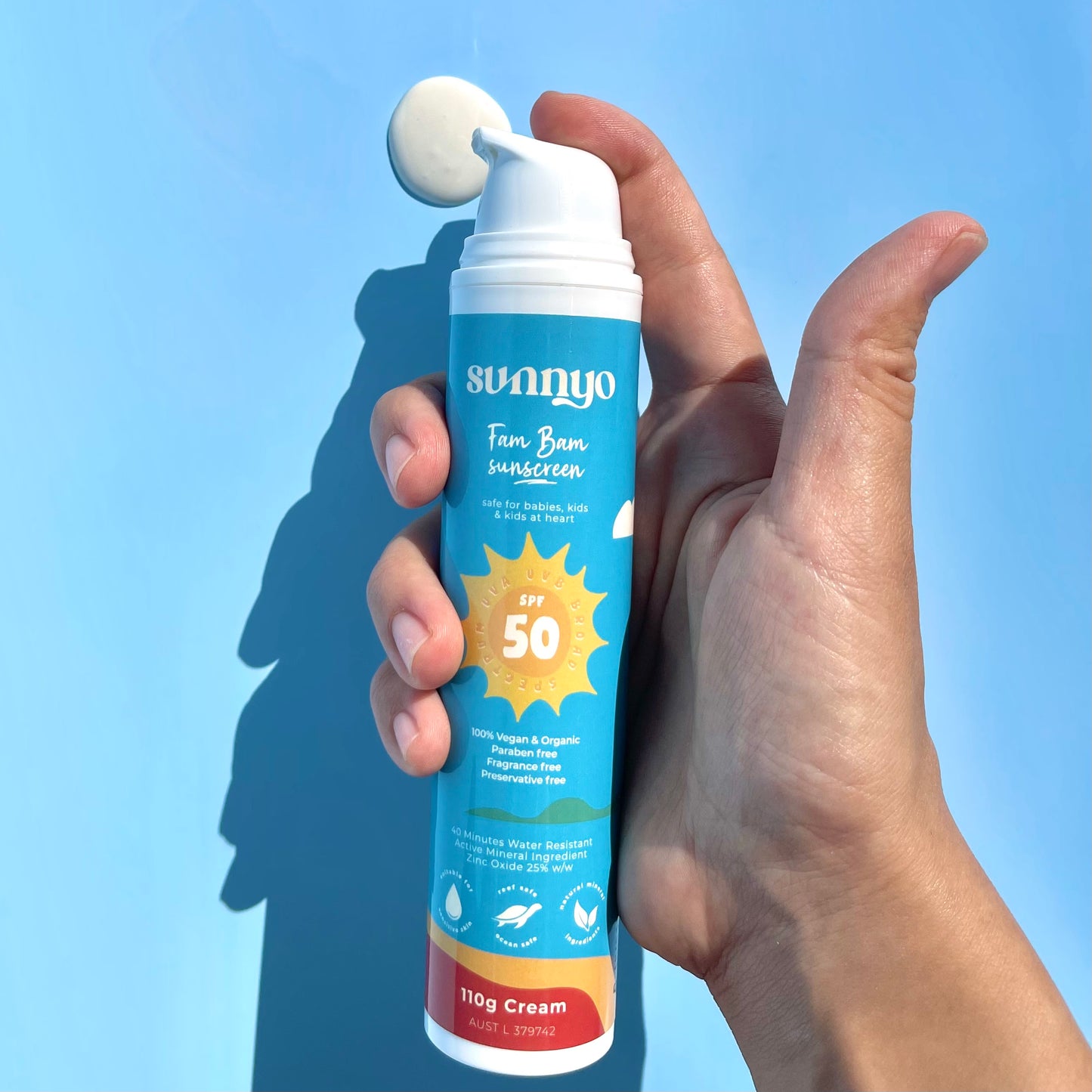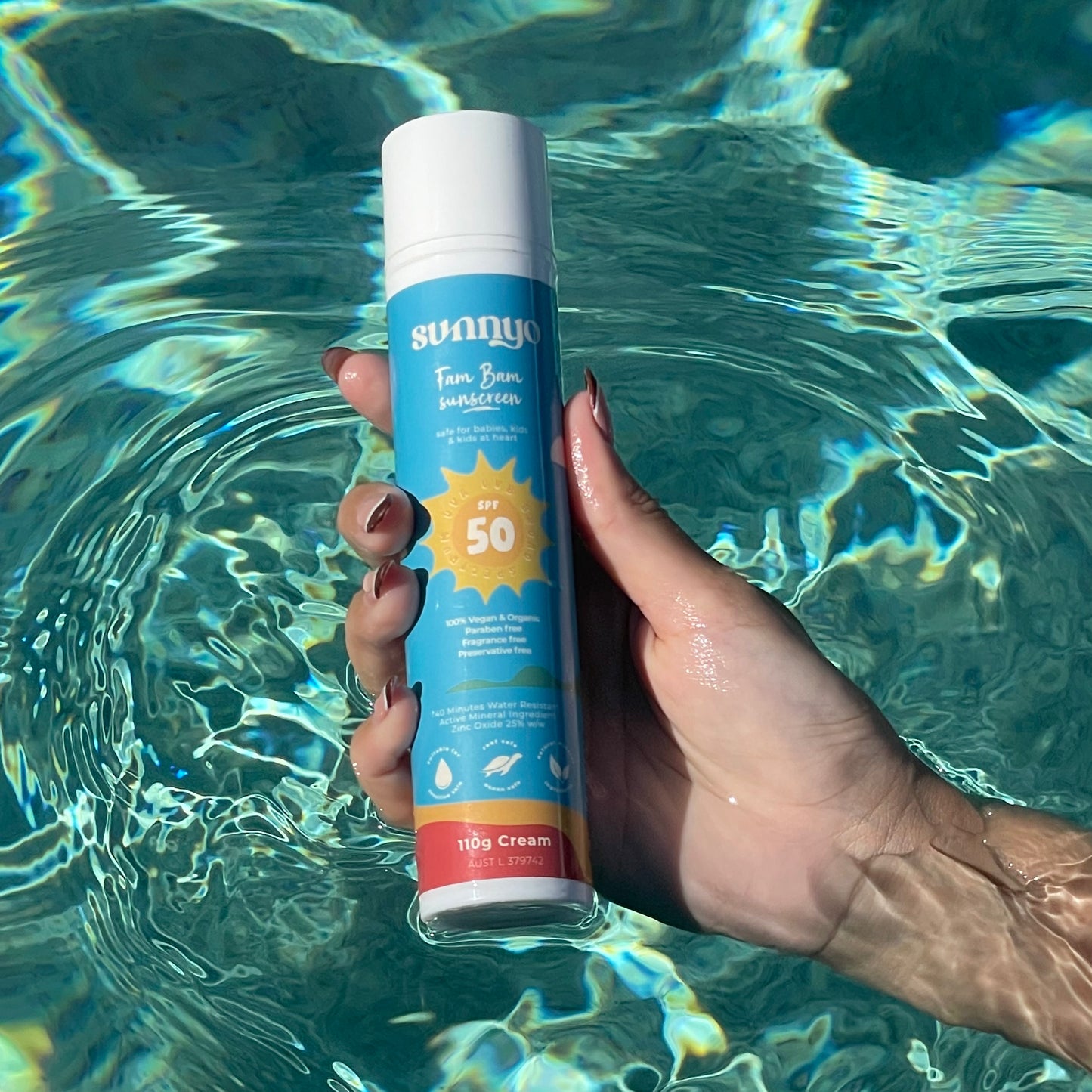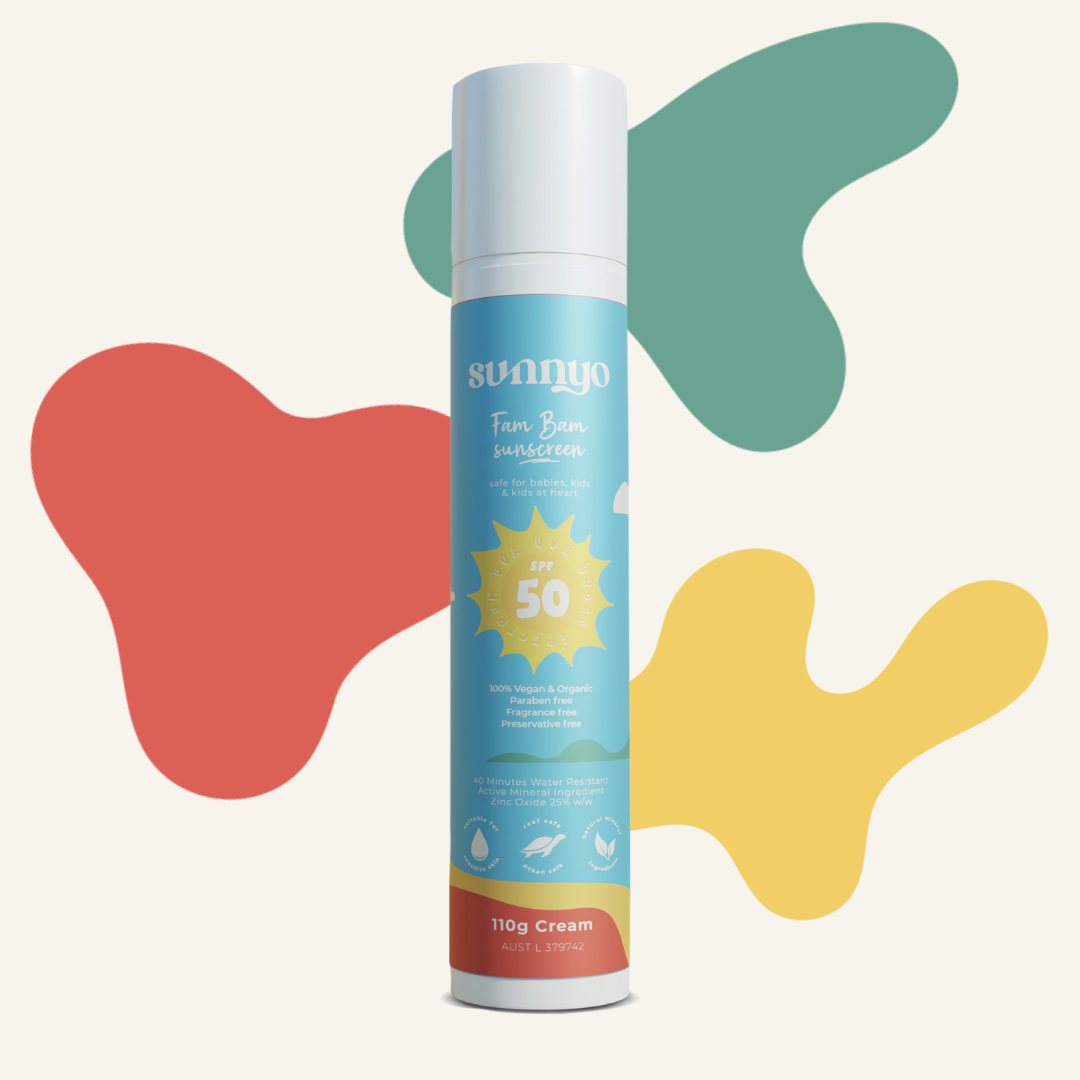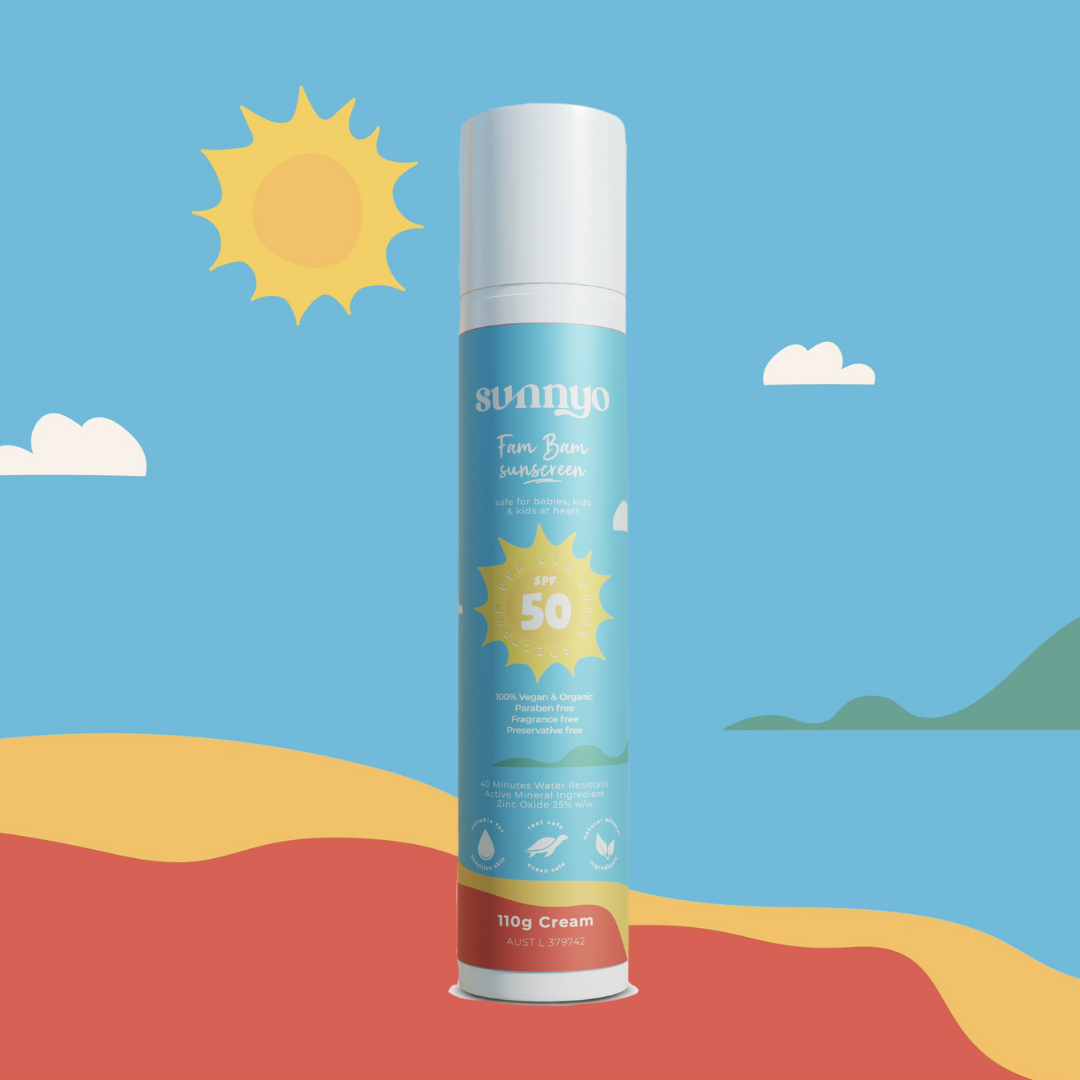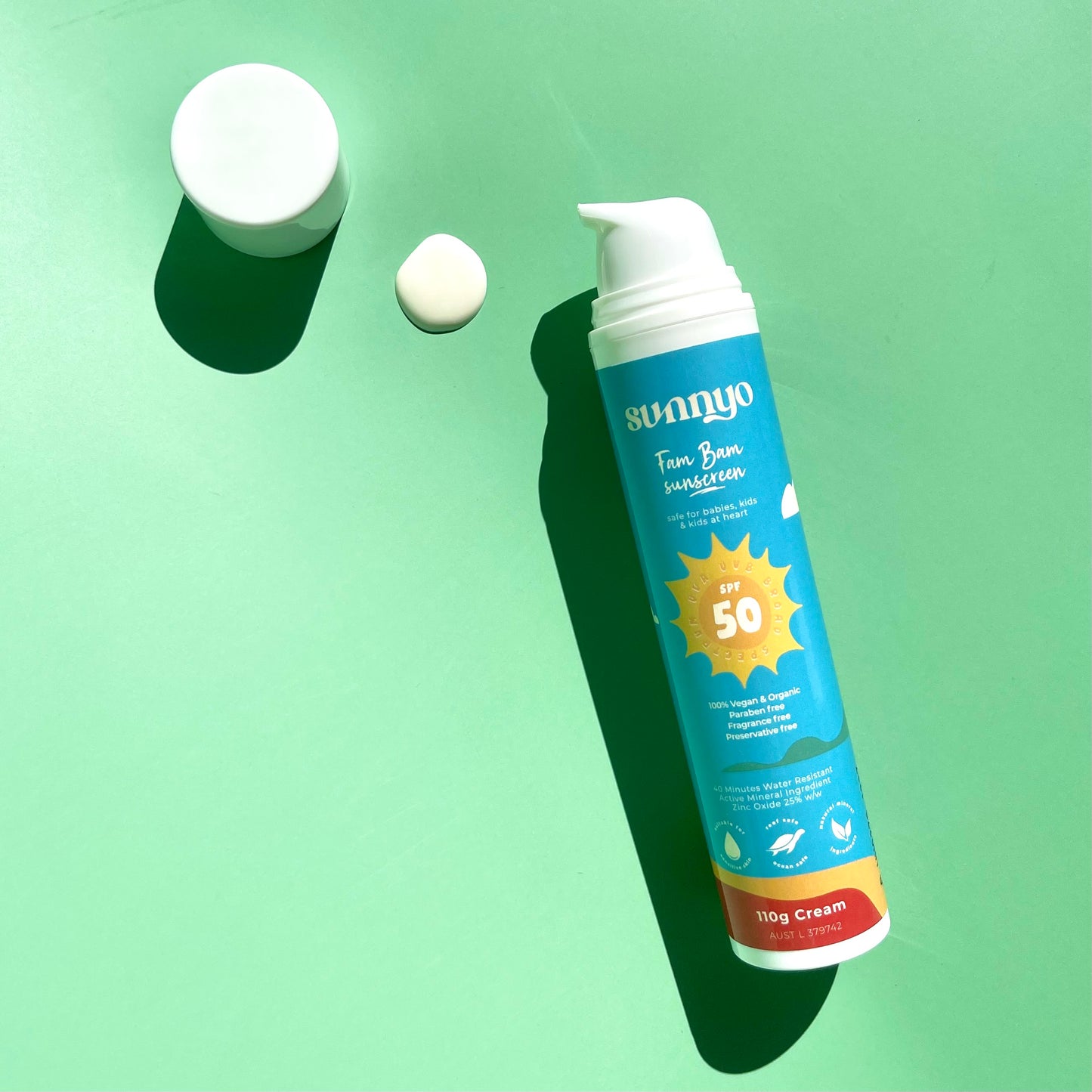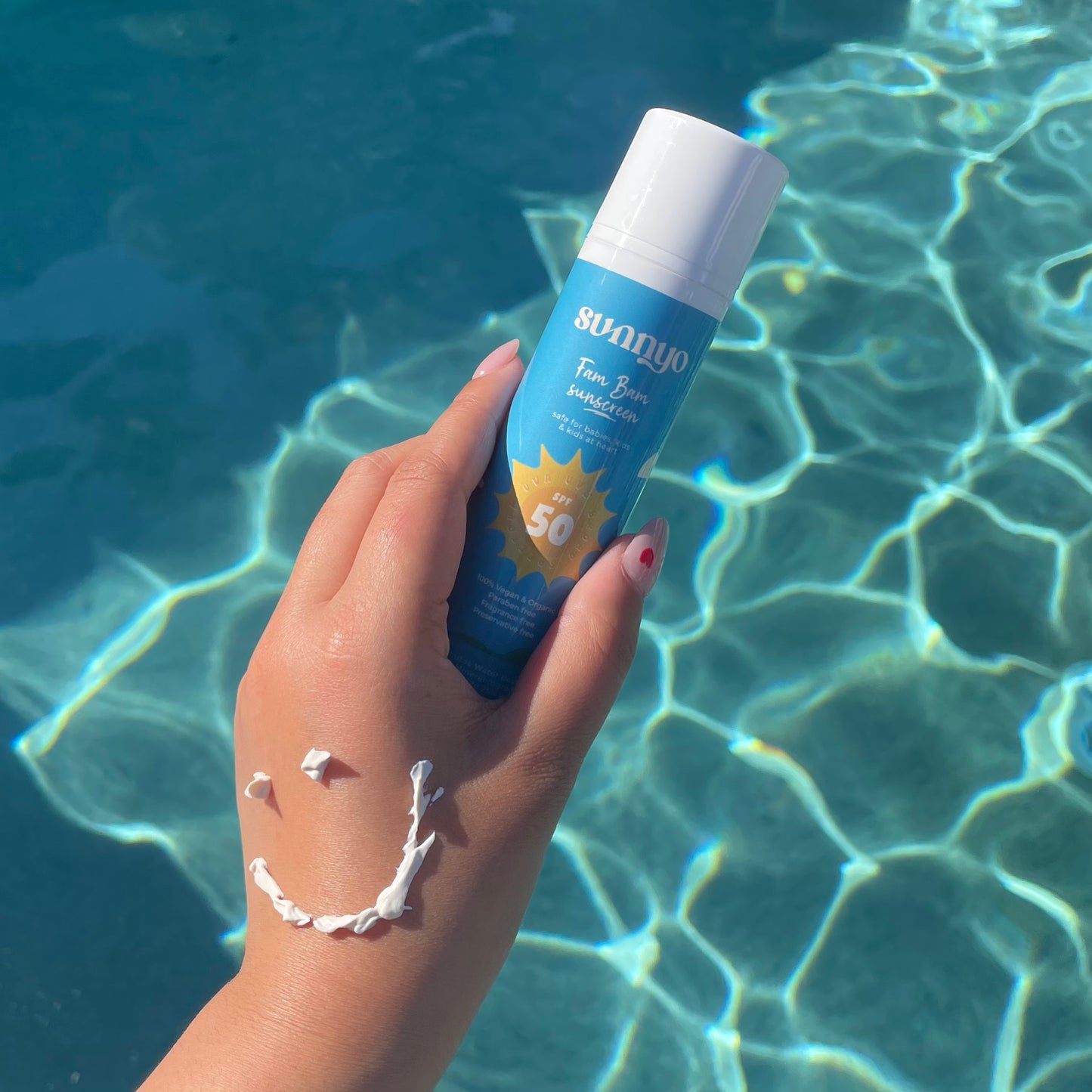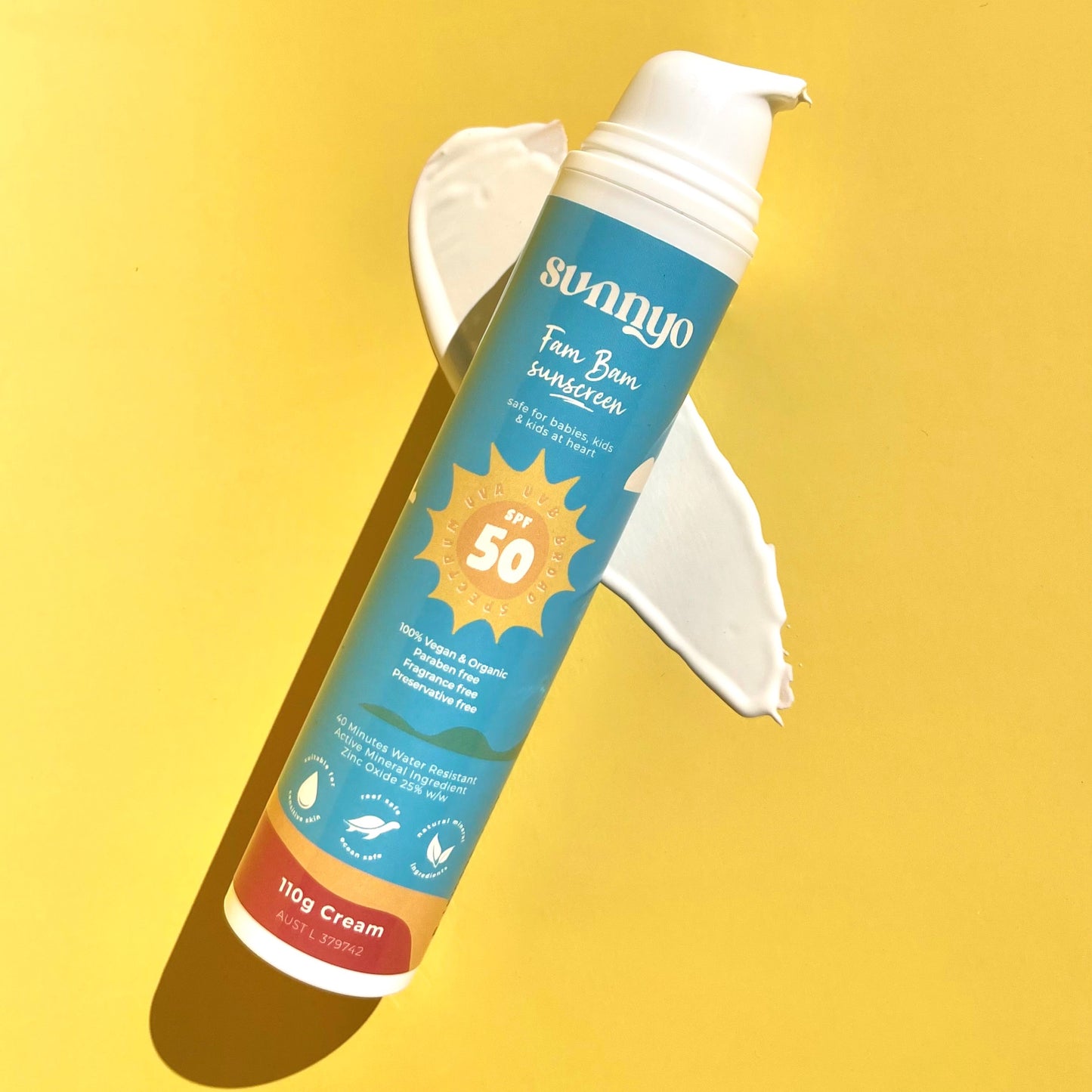 Certified Vegan & 100% Organic Sunscreen
What makes Sunnyo's Fam Bam Sunscreen special?

• Suitable for babies, children and the whole family

• Certified Vegan

• 100% Organic

• Active ingredient non-nano Zinc Oxide

• Water Resistant

• Reef Safe

• Retailed and Manufactured in Australia

Learn More
Featured collection from our friends - Funshine ☀️
Testimonials
Phoebe, NSW, Mum of 3

Our new favourite sunscreen!

Sunnyo's Fam Bam Sunscreen is amazing! You can physically feel it protecting your skin from the sun which gives me peace of mind for my kids. I'm also really pleased it is water resistant and reef safe as we spend a lot of time at the beach.

Brandon, QLD, Dad of 2

Best sunscreen our family has used.

I didn't realise how necessary physical sunscreens were before Sunnyo's Fam Bam Sunscreen. I used to buy whatever was available at the shops and just assumed all sunscreens didn't last long, some felt like it did the bare minimum. With Sunnyo's sunscreen, my kids and I have noticed a huge difference in quality - it lasts and it works great!

Jane, WA, First Time Mum

Better than I expected.

What I love about Sunnyo's Fam Bam Sunscreen is that the ingredients are safe and organic, it does not irritate my baby's sensitive skin. The texture is a bit thicker but I love it! It has a wonderful finish after application.
The skin is the body's largest organ - protect it!
SPF50 Mineral Sunscreen that is certified vegan, 100% organic & reef safe
No nasties in the ingredients so you can be assured our sunscreen is safe for children, infants and women who are pregnant or breastfeeding,
Shop
Interested in stocking our sunscreen?
Stock our gentle & natural sunscreen in your store!
We've partnered with Faire to offer you free returns for risk-free buying and 60 day payment terms for stree-free payments!
PLUS you'll get $100 off your first order, and free shipping for an entire year!
Shop Wholesale